#12 Rated Golf Course in Buenos Aires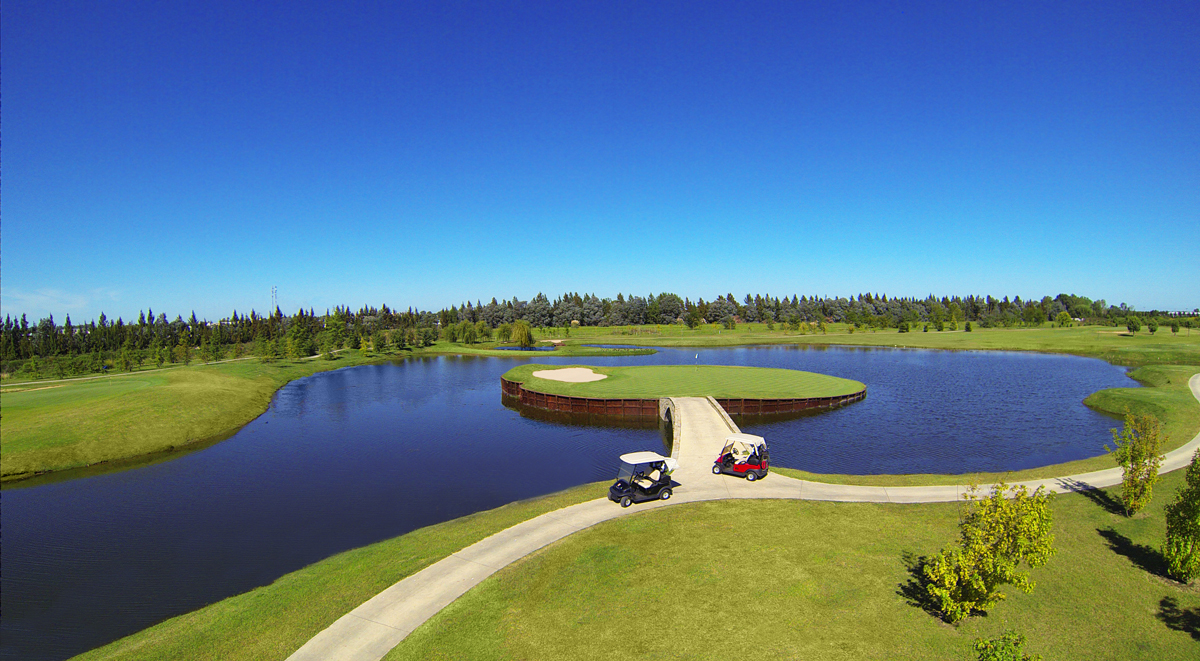 Course Type: Modern American
Distance from BA: 38 MIles
Maintainance high standard, Amazing fast greens. 
Great option for the "Checkout Golf Day" experience.
This hole resembles the 17th at TPC, its a little bit longer and with a slightly bigger island, but intimidates all the same. Usually a windy area and the hole can play into a ver strong wind which will demand a very precise shot.
WeGolf has been playing the course since back 2013 and has been the first company to organize events here. It is a great facility to host events and a fantastic golf course to be challenged.
It still needs maturity and trees growing so that it has more character. Special feature in the course: 3rd hole.
The place used to be a renowned Estancia, Argentine Arquitect Emilio Serra together with the Navilli family developed this fantastic golf course with features from many of the most famous golf courses in the world including its 3rd hole which was inspired from 17th at TPC Sawgrass.
Mantained to the highest level, with USGA constructed greens and with the maintenance process certified  ISO 9000 y 14000, it already hosted 2 PGA Tour LA Events and some local qualifying series and it is already considered among the best courses in Argentina.
Ready to Create Experiences?