#14 Rated Golf Course in Buenos Aires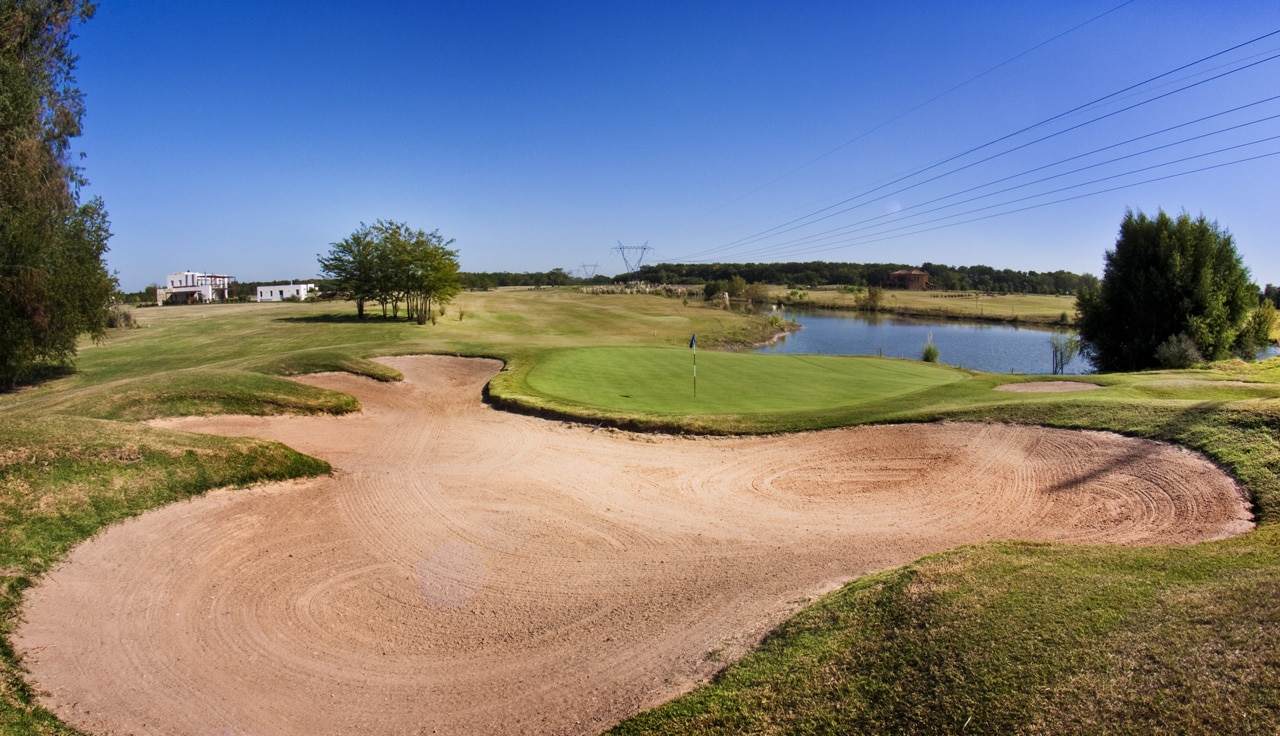 Distance from BA: 40 Miles
Nice design, very enjoyable, desert like environment.
Windy, Lots of Water, a bit far away form Downtown Buenos Aires
This is a straight par 4, with three signature circle big bunkers on the right, and a bunker on the left. Altough the tee box is not too complicated, the approach requires a lot of preccission. The green is a half island, with water short and right, while big deep bunkers protect the left side. The fact that the green rolls fast to the water, makes chipping out of the bunkers almost impossible.
Although this type of courses are very popular in the world, in Buenos Aires we don't have so much courses like this, as most of our courses are old parklands. Its a very interesting challenge and has many great holes. It is an outstanding place!
First course in Argentina designed by Randall Thompson, this course represents a great challenge requiring a wide range of shots that impede to box in only one determined game style, privileging strategic game. A total of 11 water hazards appear in many holes, some of them are displayed as big lagoons. Probably one of the characteristic of this layout of rolling bumps fairways is the different shapes that designer used for the creation of more than 100 bunkers that protect tee shots and approaches. 
Ready to Create Experiences?