#8 Rated Golf Course in Buenos Aires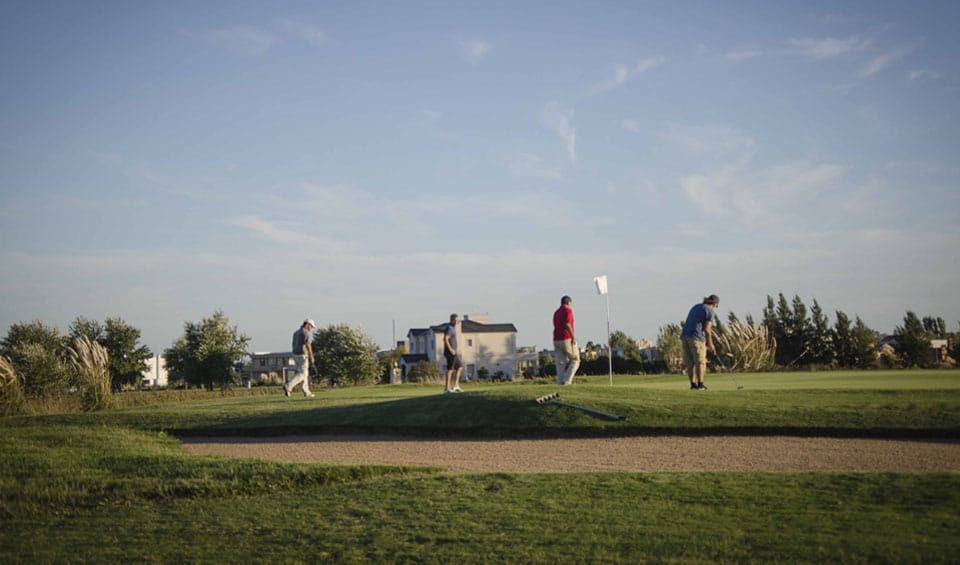 Distance from BA: 36 Miles
Great Service, facilities. Close to Ezeiza Airport
This tough par 5 normally plays agains the wind. From the tee box you must avoid the right bunker. Is not easy getting the green in two, because of the big water hazard that protects the green. The sight of the green, the big palm tree with the beautifull clubhouse in the back is the trade mark of the club.
Only recommended for very good golfers. It's one of the toughest challenge you can get in Buenos Aires. Avoid it if your swing is not in good mood!
Considered as "the dream golf course" by the great Roberto de Vicenzo, San Eliseo Golf & CC covers 60 hectares and was laid out according to USGA specifications. The most advanced technology was used in the construction of this spectacular course. Golfers will appreciate the finest tifway fairways, challenging white sand bunkers and expansive lakes, all designed and maintained to create an unforgettable experience.
Ready to Create Experiences?